Pass strict testing, 


ensuring product safety and regulatory compliance.

lt is such a great milestone that Joint Tech has obtained the 1st ETL Certification for North America market
covered both commercial and residential AC EV Chargers in Mainland China.

2021.07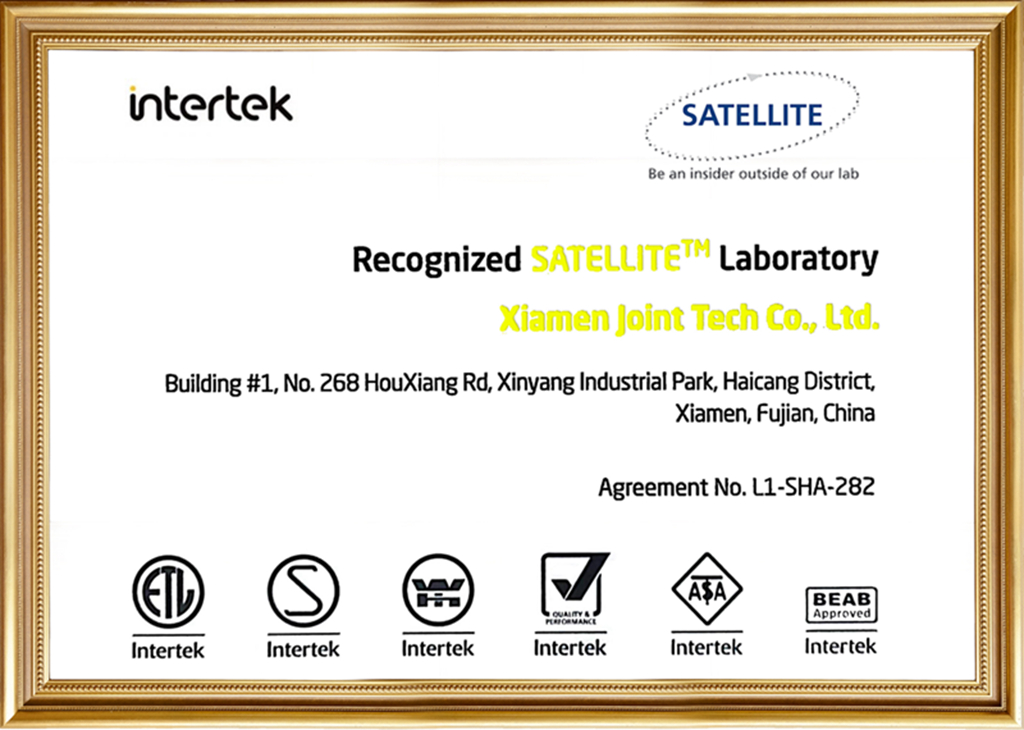 Satellite Lab of Intertek
The Satellite Program is a data recognition program from Intertek, which can help manufacturers better control the product testing and certification process and speed up the certification process.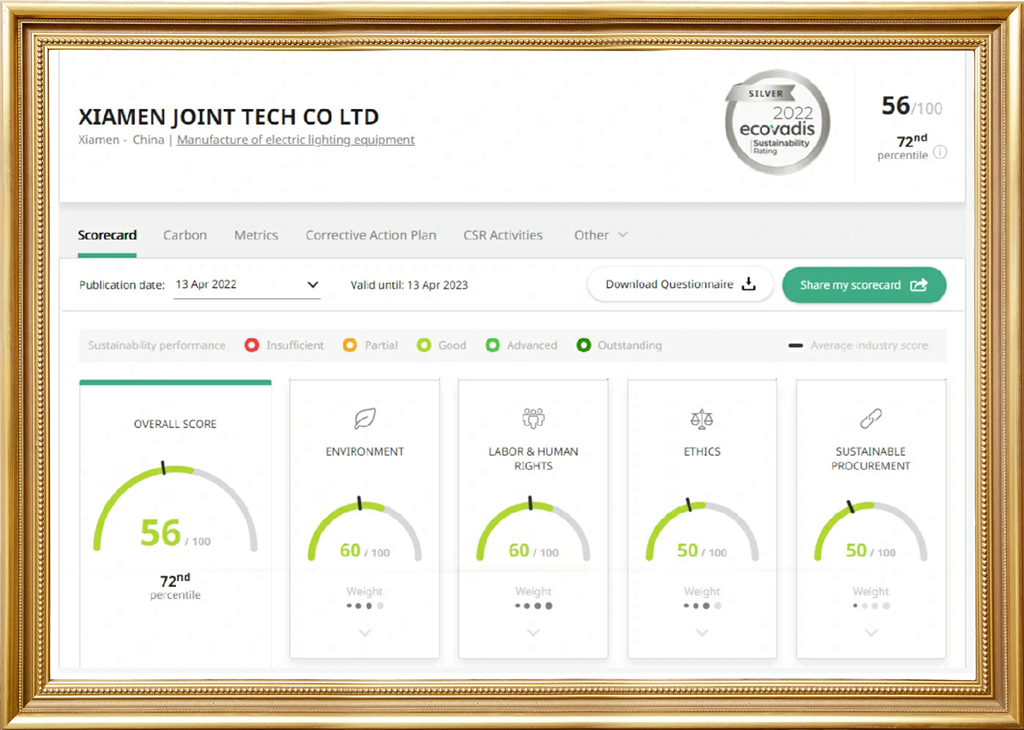 EcoVadis
Tens of thousands of companies partner with EcoVadis to collaborate on sustainability with a common platform, universal scorecard, benchmarks and performance improvement tools.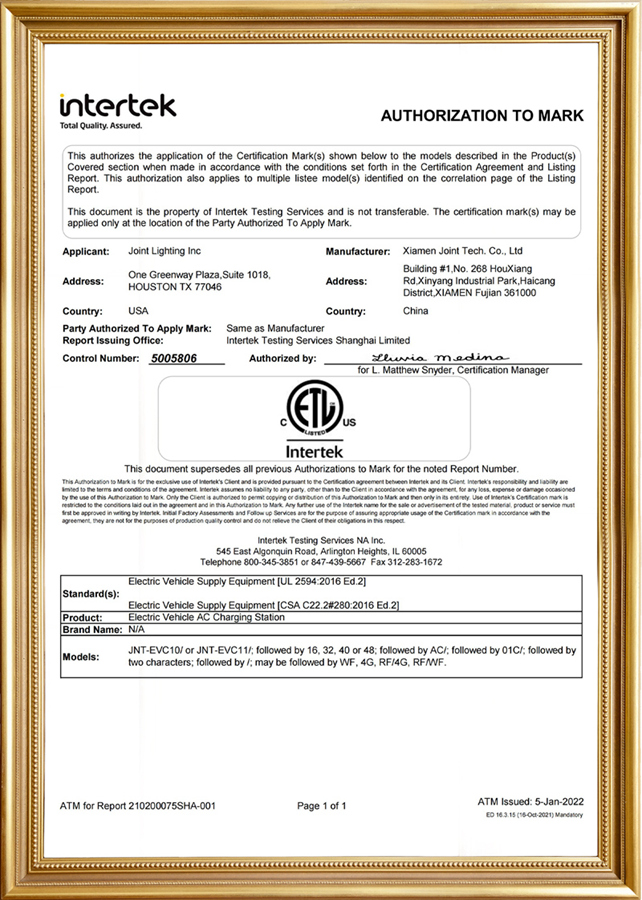 ETL
The ETL Mark is proof of product compliance to North American safety standards.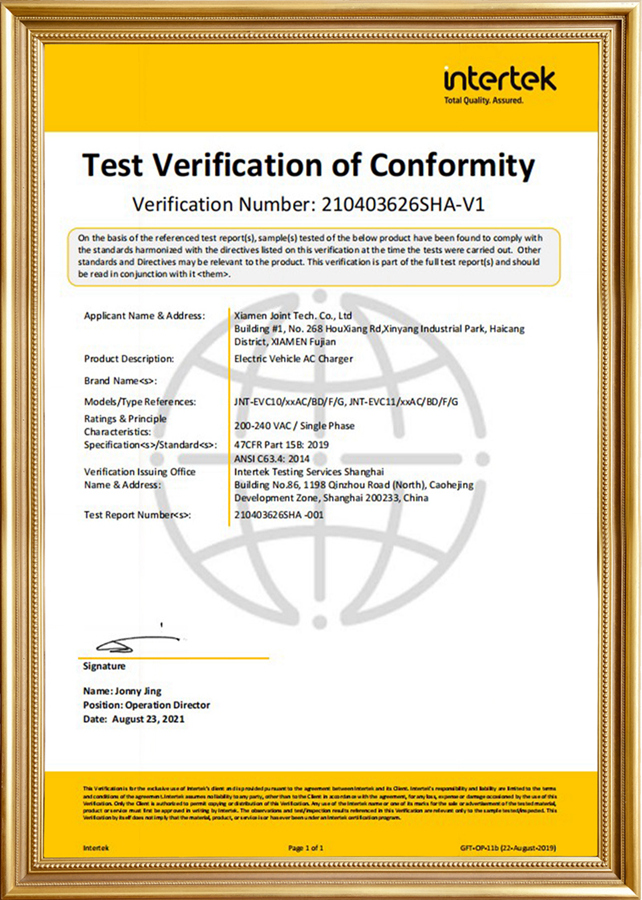 FCC
FCC certificate, it means the electronic device has been tested to comply with FCC standards and meets regulated limits for ionizing radiation.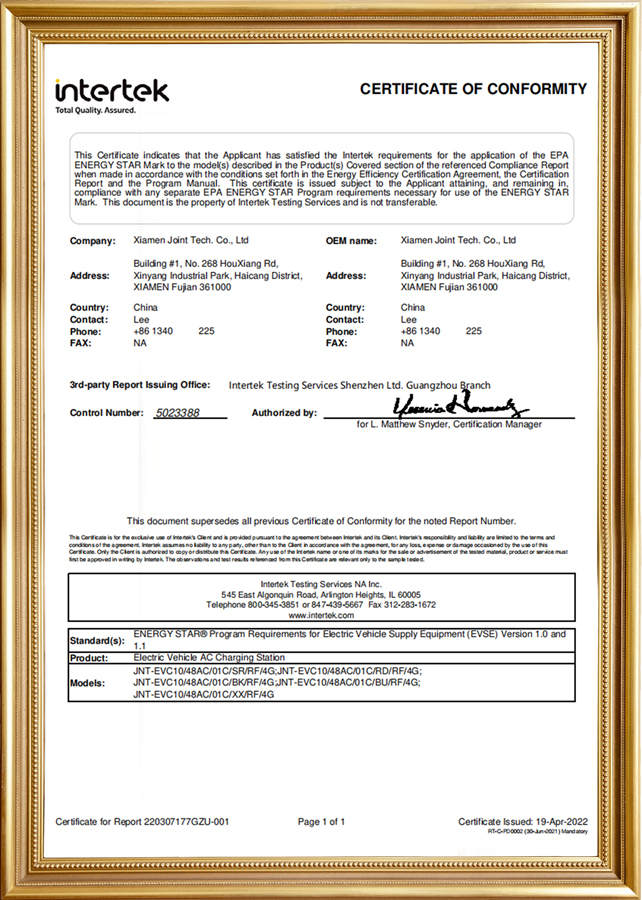 Energy Star
ENERGY STAR® is the America government-backed symbol for energy efficiency.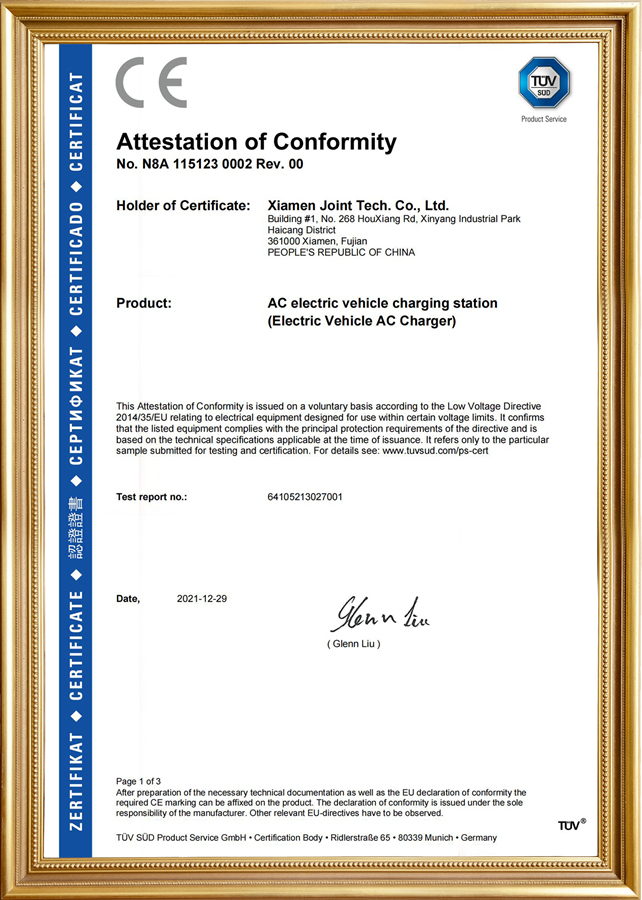 CE (TUV)
The letters 'CE' appear on products, they signify that products sold in the European Economic Area (EEA) have been assessed to meet high safety, health, and environmental protection requirements.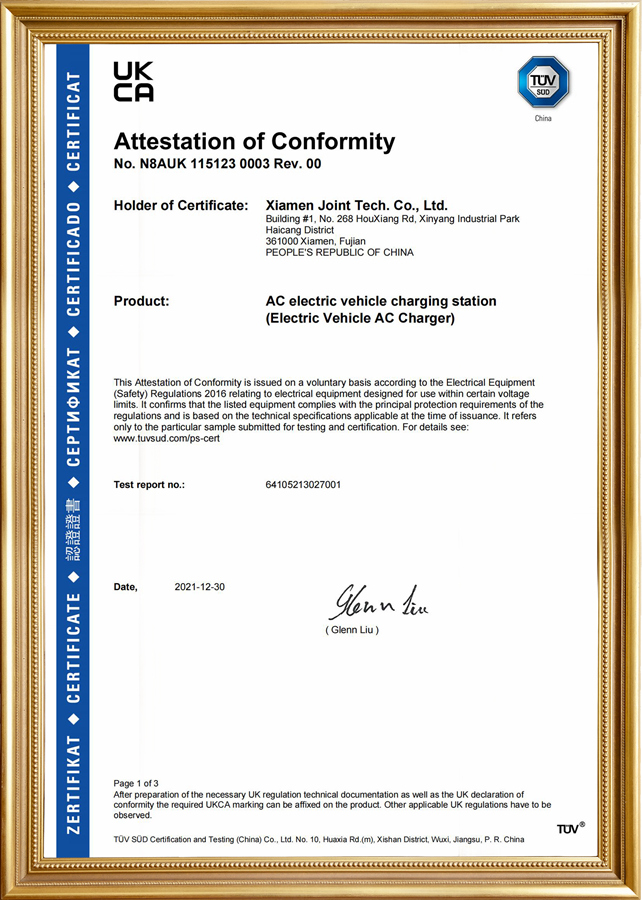 UKCA (TUV)
The UKCA (UK Conformity Assessed) marking is a new UK product marking that is used for goods being placed on the market in Great Britain (England, Wales and Scotland).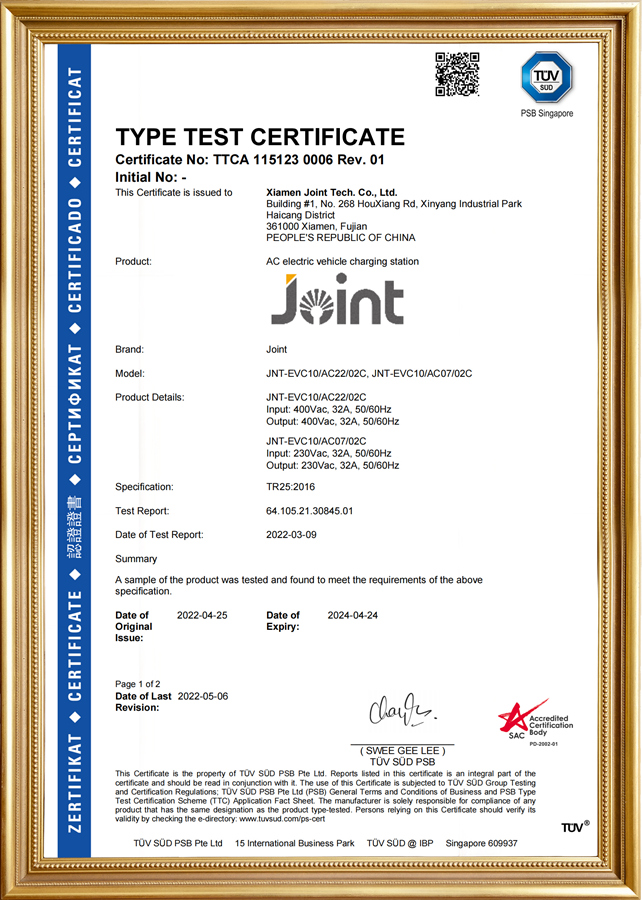 TR25 (TUV)
Singapore established its nationwide electric vehicle charging standard Technical Reference for EV Charging Systems (TR25), which specifies mandatory safety technical requirements for EV charging systems.
ISO 9001
Quality Management System Certificate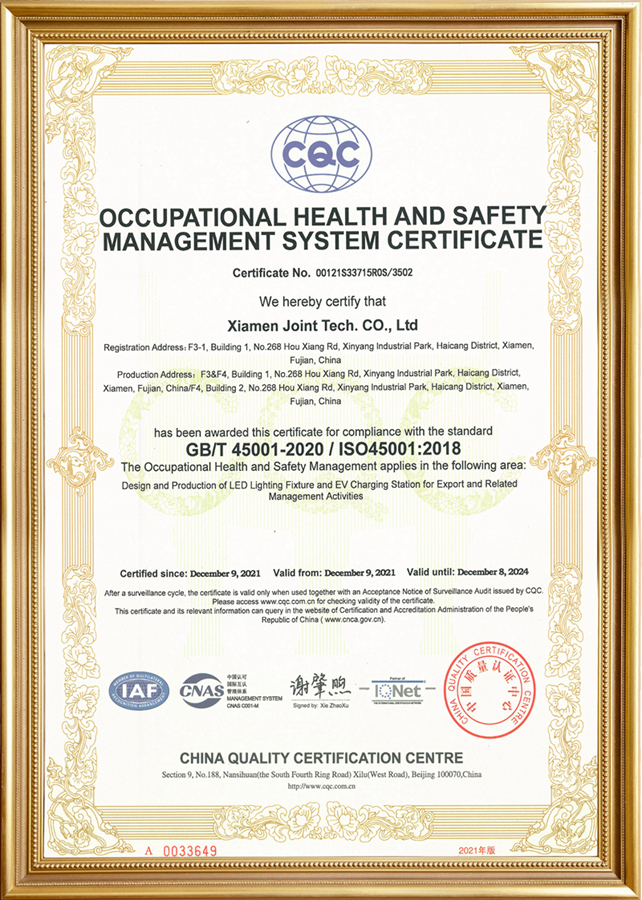 ISO 45001
Occupational Health And Safety Management Certificate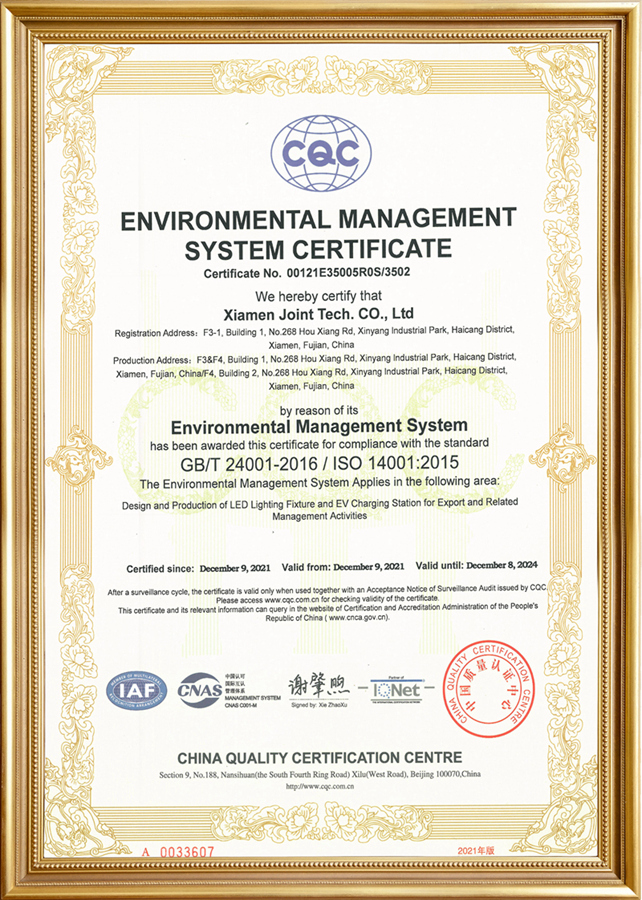 ISO 14001
Environmental Management System Certificate